Duchess Isabeau Telmar
Fate is never fair. You are caught in a current much stronger than you are; struggle against it and you'll drown not just yourself but those who try to save you. Move with it, and you may survive.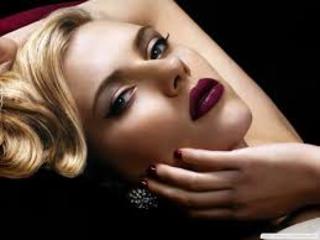 Social Rank: 4
Concept: Dreamy Princess
Fealty: Valardin
Family: Telmar
Gender: female
Marital Status: married
Age: 23
Birthday: 2/10
Religion: Pantheon
Vocation: Noble
Height: average height
Hair Color: dark gold
Eye Color: cobalt blue
Skintone: porcelain
Titles:
Valardin Mistress of Coin, Duchess-Consort of the Telmarch, Diamond of The Telmarch
Description: In any romantic painting of heroes vanquishing beasts of legend, you can find women just like Isabeau - bountiful curves, porcelain skin, and thick manes of golden curls that throw off an angelic corona when the light hits them just right. Her heart-shaped face is beyond sweet: delicate button nose, cherry bow of a mouth, and big round eyes framed by thick russet lashes. Her proportions could be used to teach a workshop, and her voice is a lovely contralto, smooth and soothing.
Personality: Isabeau knows what happens to heroes - they die - and she has determined never to be one. No, Isabeau sees no need to take up arms and shield in defense of honor - there's enough of that among her people. Instead, she gives them something to champion. That's not to say Isabeau is a reckless woman, and certainly not a helpless one. But she's not at all averse to playing a damsel in distress if it can get her what she wants, and she's not ashamed to rally her chivalrous acquaintances against necessary targets with some true ruthlessness, at times. Some of it is smarts, she sees the courtly games for what they are and plays to win for the good of what family she has left. There's also a part of her that simply enjoys the feeling of power she gets when she wins someone to her side or influences someone to do what she wants, all while remaining a kind and loving woman.
Background: To be a knight is nearly synonymous with House Valardin, but Princess Isabeau Valardin knows that it is vastly more important that someone capable is directing those swords than necessarily wielding one herself. Isabeau grew up caring for her family, and as much as she respected her uncle Prince Radley, it was clear that he and most of his brothers were warriors at heart. She learned early on that even when she became convinced of the proper course of action, something very self-evidently true, it was difficult for her to get her opinions heard properly. Proud warriors, confident in their talents on the field, seemed ready to dismiss any suggestion in politics or rulership, and she watched mistake after mistake happen because of pride. Isabeau cares deeply for her family... and learned that she needed to sometimes save them from themselves, and gently nudge many of the individuals in her life in the right direction if they were too stubborn to see it. Once she became accustomed to guiding family for their own good, it became almost force of habit to subtly bring others around to her point of view with the right charming word, a certain amount of flattering attention, or knowing just what they wanted. Her uncle seemed so proud when he gave 'Princess Isabeau a chance to make her mark' by sending her to Arx to represent House Valardin at court, not really realizing it was her idea that she had been working at for months.

Isabeau cares about House Valardin deeply and they need her. They just might never realize it, and it's up to her to take care of matters by slowly guiding individuals to the proper course of action. It is, after all, for their own good. Mostly. A few might just be for fun.
Relationship Summary
Frenemy:
Parent:
Arn - Duke Dad-in-Law
Family:
Alis - Good General
Bianca - Wise Woman
Edain - High Lord
Ally:
Cristoph - Honey Duke
Laric - Master of Questions
Sibling:
Beaumont - Beloved Big Brother
Sophie - Sweet Little Sister
Acquaintance:
Fatima - Dark Dove
Kael - Steadfast Sword
Ouida - Generous Giver
Percephon - Trustworthy Scholar
Reigna - Helpful Healer
Friend:
Alaric - Kind King
Cambria - Clever Marquessa
Hadrian - Marvelous Marquis
Spouse:
Ansel - Awkward Alliance
Deceased:
Niamh - Dear Departed Champion
Abbas - Fallen Former Lover
Jacque - Greatly Missed Marquis-Consort Cousin
Aurelian - Timid Traitor
Protege:
Aviana - Simple Seamstress
| | |
| --- | --- |
| Name | Summary |
| Adalyn | A fellow Oathlander, a woman of forethought. She strikes me as one determined to enact positive change and I look forward to seeing what she does. |
| Aella | I could take a lesson or two in failing gracefully from her, she made it elegant somehow. |
| Aethan | An exquisite memeber of the peerage, her confidence in social decorums is the finest. Every minute gesture is refined elegance. Every cast of her eyes, catches those within them. |
| Arman | The Princess Valardin, now Duchess Telmar, ever radiant and charming with an apparent dangerous apptitude for fashion design. |
| Audgrim | Considering she came in right when I was getting the most weird news, and handled it like it was nothing, all poised and charming - I get the feeling she'd handle just about anything the same calm way. Impressive in all ways. |
| Benedetto | The very model of the staid, intelligent, and duty-minded Oathlands lady. What more could someone want in a duchess? Beautiful, a great conversationalist, and witty! |
| Bhandn | The Duchess Telmar seems to have a heart for charity work. Obviously, I can't help but approve of such desire. There can never be too much charity. |
| Bran | Enthusiasm with Grace. Possesses a subtle sincerity that may persuade the most stubborn hermit to come out of hiding. |
| Cambria | It's been some time, but hearing Duchess Isabeau speak during the Salon discussion reminded me of why there is so much to admire about her. Perhaps our busy schedules will at last allow for some time that we might reconnect. |
| Caprice | At first it seemed we'd only ever meet through messengers, but I'm glad our mutual interests finally got us into the same room. Delightful company, and it's a delight watching her so effortlessly draw in others with all her loveliness. |
| Carissa | Lovely, graceful, and someone good to know. I think I like her. |
| Cesare | Thoughtful and gracious; the Duchess has clearly learnt the value in listening more than speaking, and I imagine that behind that beautiful brow is a wealth of knowledge to rival anyone in the Compact. Her charitable causes are close to my own heart. |
| Cirroch | Many thoughtful questions and posed in such a manner that allowed for open discussion versus many others that will simply declare their opinion and not accept another viewpoint. |
| Claude | A striking young woman with a mysterious air. Was very kind while visiting my shop. |
| Cristoph | I haven't seen Duchess Telmar in an age it feels, but she remains as lovely and gracious as always. |
| Desiree | My Duchess and she's a joy to be around. So fun and an inspiration in my heart. |
| Drake | The Duchess is a lovely woman, kind and clever... and a good dancer too. I'm hoping we can work together with Telmar in ways to benefit our houses and the Oathlands. |
| Ezra | She seems refined, but with a sense of humor that suggests there's no fooling her with nonsense. Clearly someone who makes any room classier as soon as she enters. I can use that kind of help. |
| Faye | Duchess-Consort of the Telmarch. We've crossed paths any number of times, but it's always nice to sit down and talk on a personal level. I'm looking forward to collaborating on my library soon. |
| Gael | Too hard, too hurt, too changed. Nowanights, if you're not too much of something then you are not enough you. But she tries, I feel; she tries to act in a way people did, in simpler times. For the little ones, of course. |
| Giada | Questions are the best place to start and is the most basic technique in the disciplines of Him. I dare say the Duchess is in for a few surprises. |
| Giorgio | The Duchess is everything that I would expect of her, both of her station and with her past as a Valardin Princess. I will be most interested to learn more of her in the future, and to name her as a friend. |
| Grady | Beautiful, poised, and well spoken. She's everything House Telmar could possibly ask for in a duchess. |
| Haakon | Less stiff than most inland nobles. Fair enough wit, and doesn't wilt at a harsh word. |
| Ilira | Awww. A darling! One of those beauties so soft you don't know there's an edge until it's at your throat--my favorite kind, by the by. |
| Jamie | Graceful in both word and deed, I enjoyed this first meeting with the Duchess of House Telmar. Unexpectedly forgiving as well - she brushed away my embarrassment for not knowing her with a flick of her hand, and asked if she could help my people. I am honored to have met her. |
| Lianne | Polite and gracious. Attentive to small details. |
| Liara | Proper, mannerly and thoroughly dignified, Duchess Telmar makes for welcome company, and I look forward to seeing her more. |
| Lou | I've given her a few pointers on how to seek the answers she's looking for. I can only hope, for all of our sakes, she is able to find them. |
| Mabelle | The delicate, beautiful and timid Duchess Telmar. I know she's fierce, it will manifest eventually. |
| Maris | Rich warmth, demure charm and sweet smiles. She's wit and intellect behind that silk and those glittering jewels. The better Oathlanders are like that - calculating. I hope t'run into her again. |
| Martino | Oh the effortlessly demure Duchess! Such a fine array of interests and, well, such delightfully blue eyes |
| Medeia | What a delectable cupcake. And pleasant company. |
| Nisaa | The Duchess is refined and gracious. Not only that, but she is extremely fashionable as well. |
| Noah | I mean I kept distance. Hate to have her leave, love to watch her walk away. It's ass-emblage of great things. |
| Orchid | She seems to be a very kind Duchess. Very soft spoken and pleasant. She dresses like a noble, as expected. She seems to like my work. |
| Pasquale | An icon of Valardin fashion. |
| Piccola | I didn't get to speak with her much, but she still leaves an impression. How does she get that look just so? Were it so easy it would not be so striking. |
| Raimon | At Liara's event at the Bee, I was seated at the fire next to a woman with a truly beautiful, enchanting contralto voice. |
| Raja | It was very nice to meet her in the very lovely Celestial Ball. |
| Razija | A stunning Duchess with a heart of gold. |
| Reese | The duchess is well spoken and gracious. She thinks of others and likely is a wonderfu mother, wife, sister and Duchess. I would love to speak with her more sometime soon or even paint her! |
| Reigna | Cousin Isabeau was meant to be a duchess. She has the poise, determination and drive to organize, help and assist those around her. She is a loving and lovely person and I am so glad to see her again. |
| Rinel | She has a felicity with the assessment of artwork that is highly enviable, although her analysis itself leads to strange places. |
| Samira | While others might have responded by taking offense or becoming defensive, the duchess employed only kindness and honesty. Her warmth and lack of artifice are refreshing, and her eagerness to affect change brings reason to hope. |
| Savio | A lovely Duchess who seems to have her eye set on doing good works in the city and beyond. Definitely someone to reconnect with at a quieter time -- and a credit to the Peerage, that she would turn her hands to such endeavors. |
| Sirius | What can I say of my blood, and another child of Valar's line? That in her shines a light held onto strongly by countless generations of untarnished chivalry, honor, and dignity; that from her voice stirs the song of coming spring and in her laughter the flame of summer. Her anger, then, must truly be something to behold if all is considered. |
| Sophie | I've missed her so. What a delight to reconnect. I do hope she's in Arx to stay. Perhaps we can put the unpleasantness behind us and start fresh. |
| Thea | A smart woman. A woman with humor. A woman proving to be a great ally for our house. I find myself very fortunate to know the Duchess as she's been very helpful with building my home as well as other things. She's a wonderful person to know. |
| Valdemar | Every bit as lovely as the tales make her out to be, with charm to match. Our allies in house Telmar are fortunate indeed to have her among them. |
| Venturo | A delightful conversational companion whom it'd seem I have a few things in common with. A blend of mischief and seriousness that will be welcomed for future visits. |
| Vitalis | She has a lovely voice; I wonder if she sings? |
| Wash | The Duchess of Telmar has big shoes to fill, but she is reaching out to those in house Redrain. I respect that. |